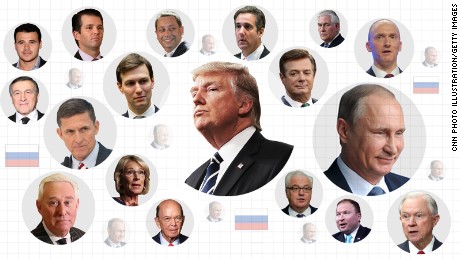 Why Donald Trump and his circle were not investigated and prosecuted on money laundering charges earlier; before he started his election campaign and before he became a U.S. President?!
This is the great error of omission on the part of the FBI.
Investigate the FBI investigators! Reform the FBI! Prevent this scandal, this historical drama and political tragicomedy, this humiliation of the American political culture on the world stage, from happening ever again!
This quote is an example and an illustration of the FBI's ineptness:
"The FBI also struggled to figure out where Ivankov lived. "We were looking around, looking around, looking around," James Moody, chief of the bureau's organized crime section, told Friedman. "We had to go out and really beat the bushes. And then we found out that he was living in a luxury condo in Trump Tower.""
FBI: think deeper, search better, including under your very noses, and very possible, among your own "valiant midst".